Animation Tools for Cutting Edge Motion Graphics
Get ShaderSmith Here
Many of the Fragment Shaders in this Application have been ported from
www.shadertoy.com and www.glslsandbox.com for use with SceneKit and Eneo3D.
The Shaders are Creative Common License to Share and Share Alike for EDUCATIONAL, Non-Commercial Use.
Author notes have been preserved when they exist. Please visit shadertoy.com and glslsandbox.com
for license information.
Explore, Learn, Create
Export Shaders for Eneo3D
System Requirements: OS 10.14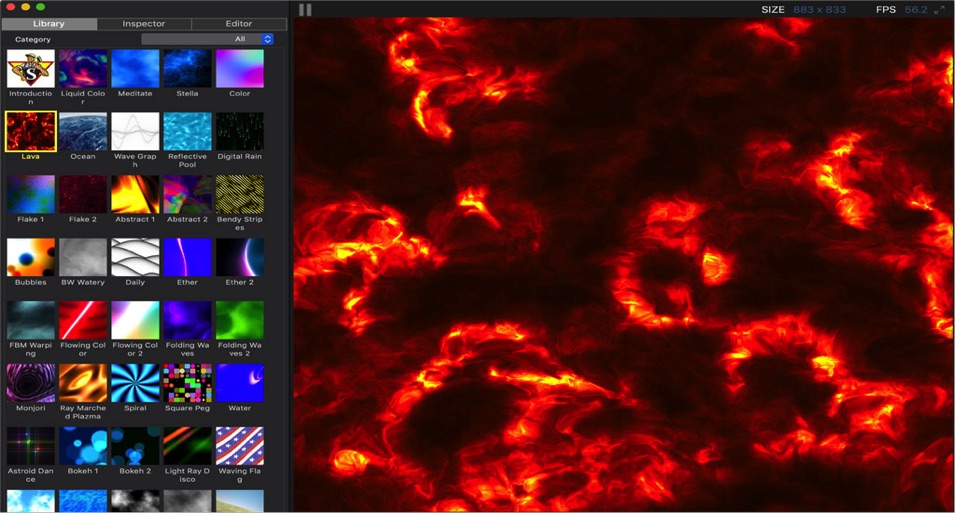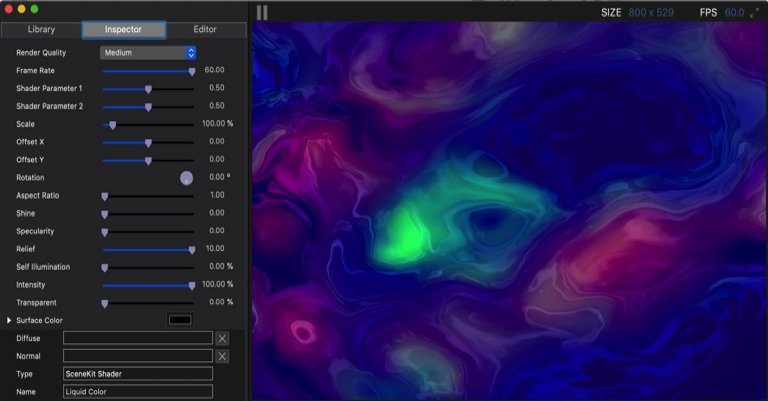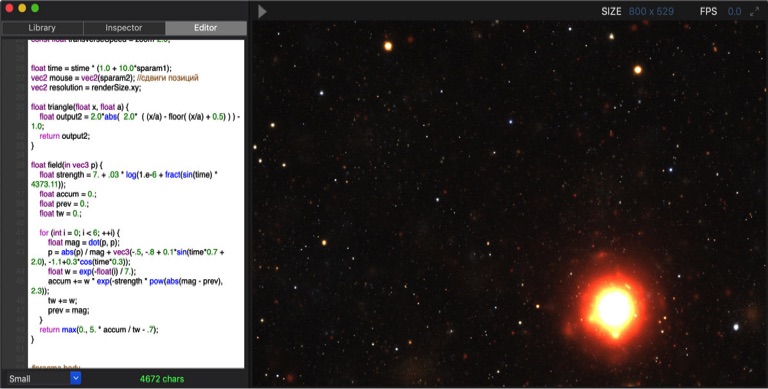 We've curated and ported nearly 100 Animated Fragment Shaders from the Incredible work at shadertoy.com and glslsandbox.com to work with Eneo3D and SceneKit as examples and learning aids. Browse, Edit and Use the File/Export Menu to Export to Eneo3D or Render a QuickTime.
Add your new Animated Shaders in Eneo3D using the Surface/Materials Browser to map onto Text, Shapes and Primitives for your 3D Scene.
ShaderSmith uses the Same Surface Detail Editor as Eneo3D
Use the Script Editor to Inspect and Edit in RealTime!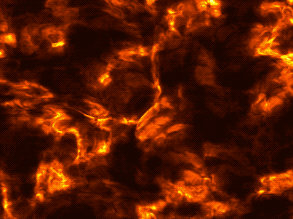 Create & Export Animated Materials for Eneo3D